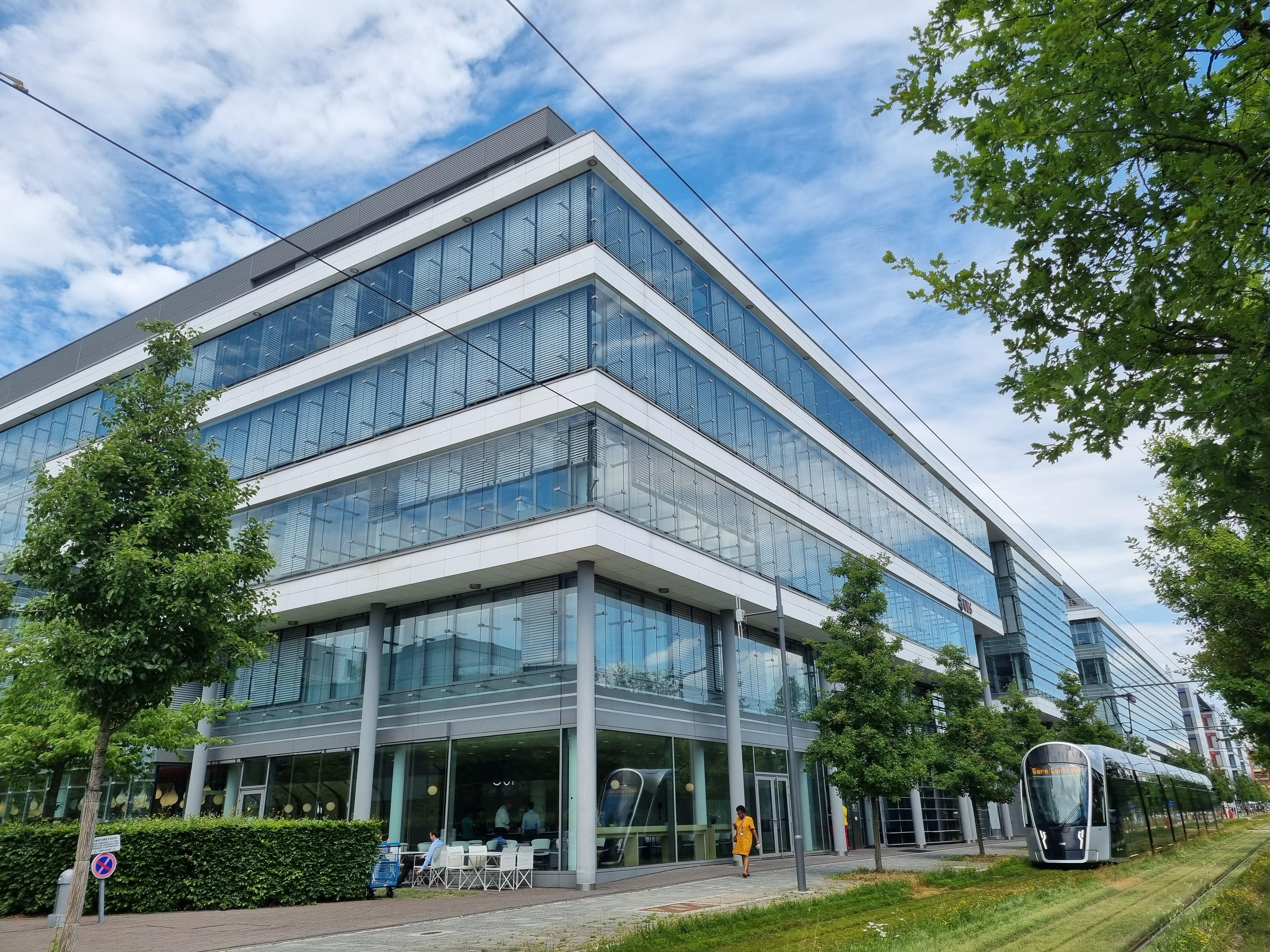 30/11/22

K2 CRESCENDO C1
A CENTRAL BUILDING IN A CENTRAL PLACE
SQUARE METER is really pleased to announce the start of the marketing of the office building K2 CRESCENDO C1 belonging to the K2 OFFICE COMPLEX and located 33B, avenue John F. Kennedy in Luxembourg-Kirchberg in the North-eastern part of the city.

The K2 office complex is made of six buildings located at the junction of two main roads, Avenue John F. Kennedy and Rue Richard Coudenhove Kalergi, within the heart of the Kirchberg district and totals 48,000 m² of office and 5,000 m² of retail space. The complex is spread over a 2.5 ha site, including paths and green areas.
The K2 CRESCENDO, the central building, located in the middle of the complex is made of 5 floors above ground and 3 basement floors which provide together approx. 10,300 m² of office space, approx. 400 m² of retail space and 151 interior parking spaces.
The available office spaces with a size of 2,551 m² are spread over the three upper floors +3, +4, +5 of the K2 CRESCENDO C1. The 3rd and 4th floor provide an area of 1,054 m² each, the 5th floor an area of 443 m². 38 easily accessible interior parking spaces are available as well.

The architects' firm Art & Build, in partnership with Tetra Kayser, designed the office complex.

The office spaces provide an open, functional, and modular environment, with plenty of natural light, thermal and acoustic comfort. The building is well equipped in terms of techniques in order to guarantee a high level of convenience to its occupants. The building has also obtained a certification BREEAM In-Use Very Good.

The facade is made of large glass sections and architectural façade panels providing very bright office spaces, while protecting from the sun and insuring an exceptional view on the surroundings.
Located along the main axis of the Kirchberg district, K2 CRESCENDO C1 is highly visible, and the tram is already in use and passing the building.
On the ground floor of the K2 Crescendo a cafeteria and a dentist's cabinet provide services to the occupants.
About SQUARE METER

For K2 CRESCENDO C1 SQUARE METER provides Asset Management Services (rental coordination). After having determined the marketing strategy SQUARE METER started the rental coordination in collaboration with the major real estate agencies to find tenants.
SQUARE METER S.A. is a company offering partnerships to players already active or wishing to become active in the real estate sector in the Grand Duchy of Luxembourg.
SQUARE METER provides its clients with in-depth knowledge and understanding of the industry enabling solutions covering the entire life cycle of real estate.
SQUARE METER has long experience in a wide range of subsectors in this industry. The partners are owners, developers, brokers, investors and occupiers.