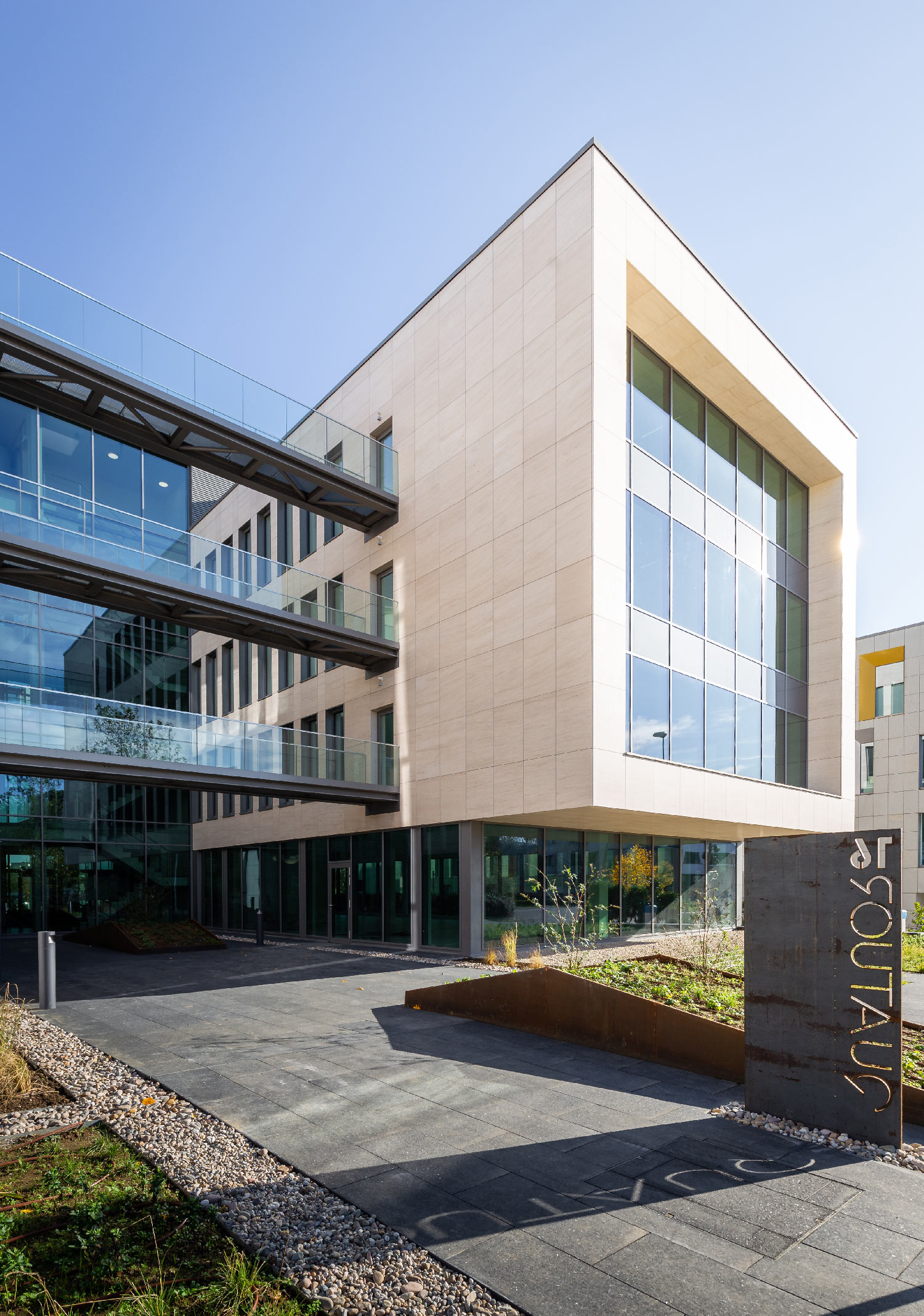 14/12/21

New major office tenant at Quatuor

MONCEAU ASSURANCES, the landlord and SQUARE METER, the asset manager/leasing coordinator of the building QUATUOR are really happy to welcome the new tenant VISTRA LUXEMBOURG, who has chosen this great office building to successfully run its businesses.

VISTRA LUXEMBOURG will leave the Kirchberg area and settle down in the building QUATUOR, located 16, rue Eugène Ruppert in the Cloche d'Or area. The high quality, the efficiency, the brightness, and the flexibility of the building as well as its strategic location in the heart of the Cloche d'Or have contributed to the decision for this site. The building's certification BREEAM (Very Good) has been a decisive criterion.

"We're focused on doing the right thing for our colleagues, clients, communities, and the future of our planet. We will take proactive steps to reduce our environmental impact on the world by focusing on carbon reduction in our operating practices and in the way we work. Our organisation as a whole made a pledge to reduce our office energy consumption by 40% in the near future" says Jervis Smith, Managing Director of VISTRA LUXEMBOURG.

JLL, REALCORP and SAVILLS were the mandated real estate agencies for the building, while CUSHMAN & WAKEFIELD advised the tenant VISTRA LUXEMBOURG.

About QUATUOR – THE WAY TO YOUR SUCCESS

The new building QUATUOR is made of 4 floors above ground and 1 basement floor which provide together approx. 4,630 m2 of office space and 56 interior parking spaces. The building is characterized by a high level of comfort and flexibility.

The heart of QUATUOR revolves around a majestic atrium integrating the entrance and giving access to all office spaces. The H shape of the building and the large windows guarantees a high efficiency and natural light in all spaces. The high architectural quality and its contemporary character give a strong and specific identity to the building. Each floor can be divided into four parts. The floors are served by two panoramic elevators. The building has also obtained a certification BREEAM Very Good.

Moreover, QUATUOR is very well connected to public transports. One major bus stop called Stengege Wee is located directly at the back of the building. The next section of the tram linking the Lycée Bonnevoie to the new stadium in the Cloche d'Or area will be finalized in Autumn 2023. A tram stop will be located near the Lycée Vauban at 10 minutes' walk only from the building. The new shopping centre can be reached easily as well.

About MONCEAU ASSURANCES

Monceau Assurances is a federation of mutual insurance companies serving more than 300,000 members and customers. With a solid financial structure illustrated by the level of its equity, more than 1,2 billion euros, the group manages 9 billion euros of assets. With 80 general agencies and 350 employees throughout France and at its operating sites in Luxembourg, Namur, Paris and Vendôme, Monceau Assurances distributes property and casualty insurance products, pension schemes managed on a capitalization basis, which are the historical core of its business, and life assurance contracts providing policyholders with a high and sustainable return. From its headquarters in Luxembourg, it offers high-end wealth management solutions, and has set up an active investment policy in real estate. Combined turnover 2020: 1.04 billion – Book equity 2020: 1.2 billion – Assets under management: 9.3 billion, including more than 2 billion in real estate.

www.monceauassurances.com

About SQUARE METER

For the building QUATUOR SQUARE METER provided Asset Management/Leasing Coordination Services. After having determined the marketing strategy and prepared the positioning of the project on the real estate market, SQUARE METER mandated three real estate agencies JLL, REALCORP and SAVILLS to find tenants.

SQUARE METER S.A. is a company offering partnerships to players already active or wishing to become active in the real estate sector in the Grand Duchy of Luxembourg.

SQUARE METER provides its clients with in-depth knowledge and understanding of the industry enabling solutions covering the entire life cycle of real estate.

SQUARE METER has long experience in a wide range of subsectors in this industry. The partners are owners, developers, brokers, investors and occupiers.

www.square-meter.lu

About VISTRA

Seizing opportunity together
At Vistra, we believe your business and your people can make a difference in the world. That's why our work is focused on helping our clients act with confidence and speed to seize opportunity wherever it arises. As a global corporate service provider and fund administrator with more than 5,000 professionals in over 45 jurisdictions, we empower legal entities globally to work smarter, grow faster, act responsibly, protect capital and scale across borders — by doing what we do best: reducing risk and enhancing efficiency. Discover how we can help you and your business seize opportunity today by exploring our services at vistra.com

Find out more about how we can interpret operational complexity and regulatory obligations for you: Cross-border complexity. Simplified.